Order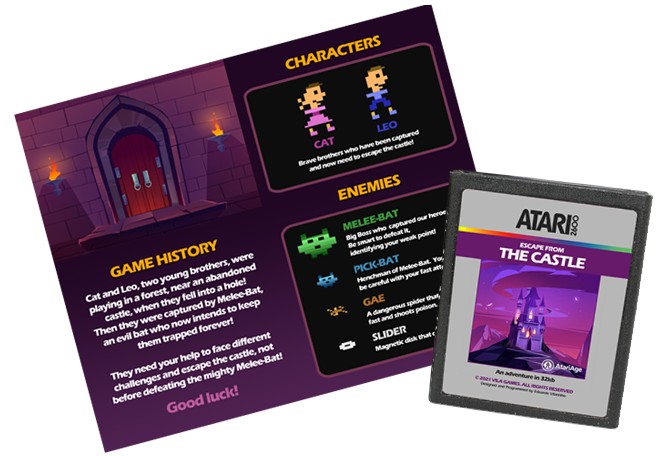 Collector´s edition includes: cartridge, printed user manual (in English) and collectible box (in English).
It´s currently sold only by the Atari Age store, the official distributor.
The digital edition includes: ROM (.bin file) to run the game on Stella emulators (any system) and user manual (.pdf file). Deliveries, in this case, are made directly by email within 48 hours after payment confirmation.
collector´s edition
50 USD


+ shipping
digital edition
10 USD
Payments can be made with PayPal or Credit Card.




About the Game
Cat and Leo, two young and brave siblings, were playing one day in an enchanted forest near an abandoned castle. While playing, they fell into a trap made by Melee-Bat to capture our heroes and trap them in the castle for all eternity!
Now they need your help to escape the castle as they face various challenges, but not before defeating the mighty Melee-Bat and his gang of outlaws!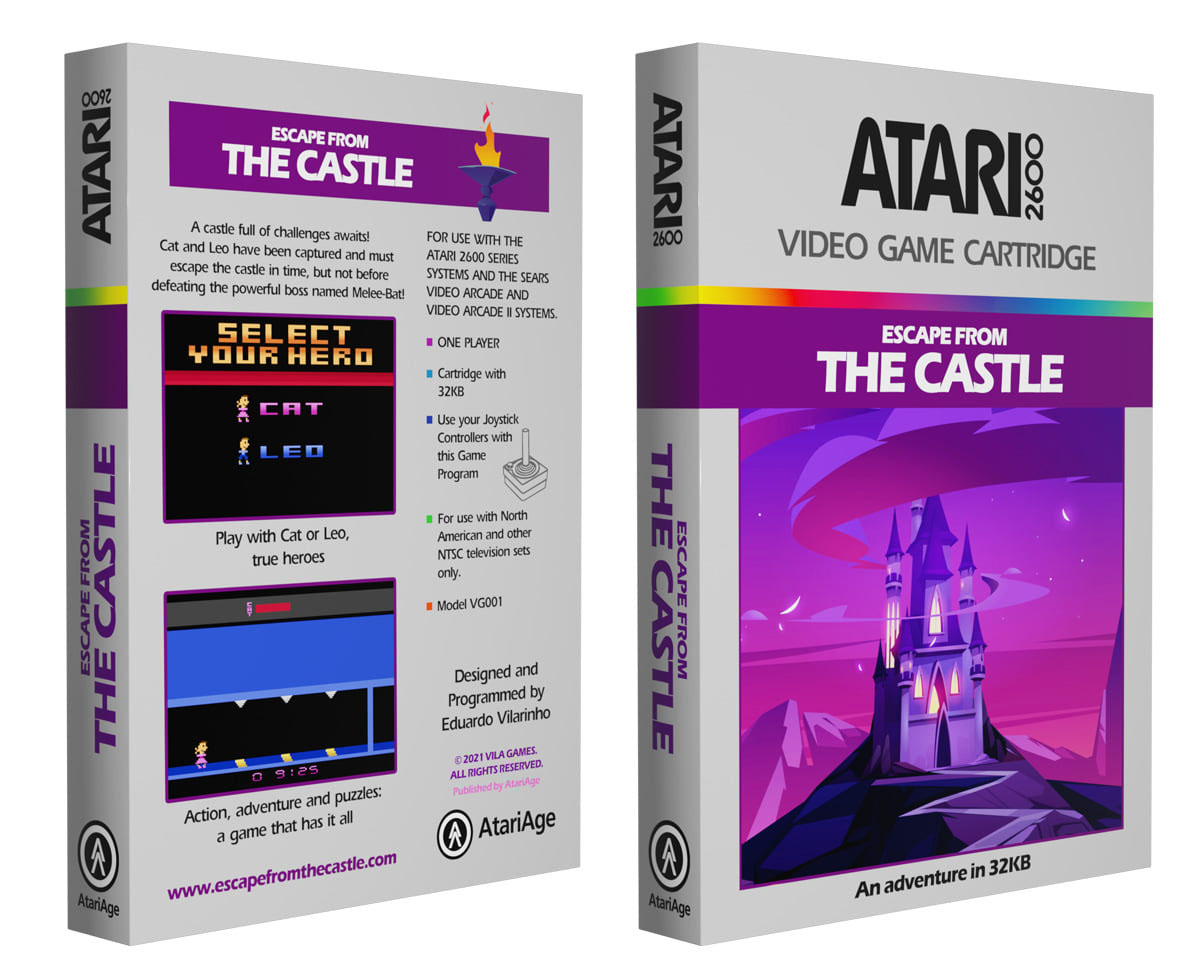 Characters
The young and brave siblings who were captured by the mighty Melee-Bat now need to escape the castle!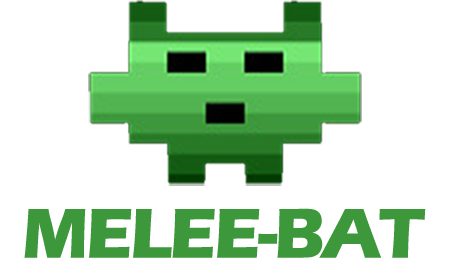 Big boss who has captured our heroes. Defeat him by being smart and identifying his weakest points!

Right-hand man of Melee-Bat. You will need to move fast and dodge his quick attacks!

A dangerous spider that moves fast and shoots poison.

Watch out! This magnetic disk can cause serious damage.
Objects

Use to jump higher.

Key element of the game!You must understand how to use levers to solve challenging puzzles!

Use to open the mystery yellow door.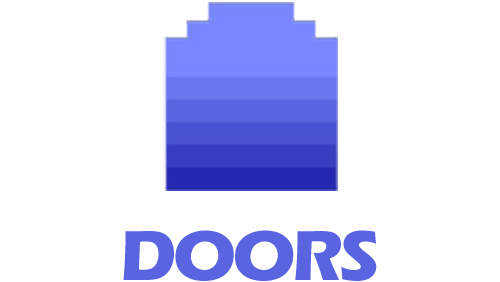 Blue, white and yellow doors will lead you to new rooms to explore in the castle.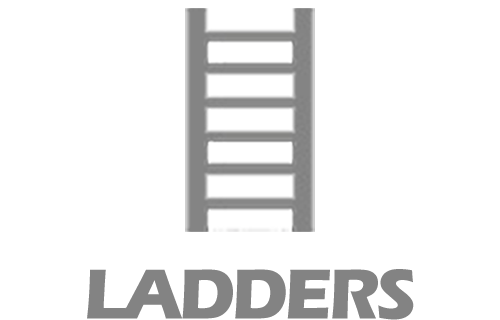 Access different floors of the castle! You cannot be hit by enemies while on the ladders.

What secrets does this decorative object hold?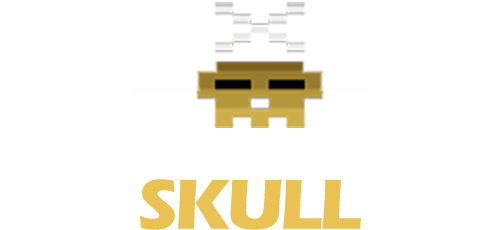 What will happen if a scary skull crosses your path?
Game Information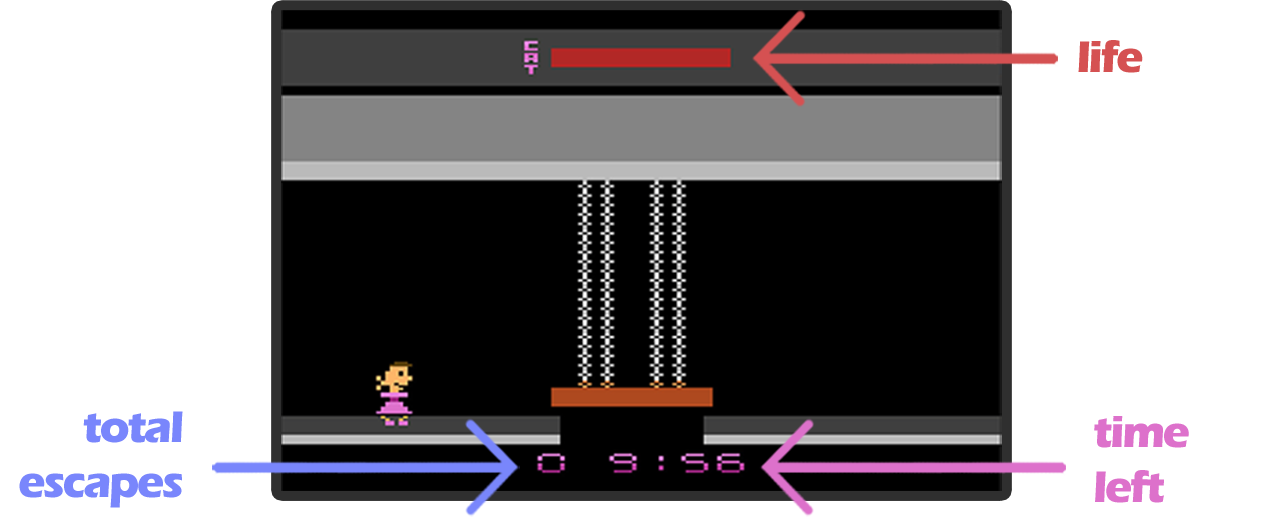 Press Game Select on the console to open the inventory.
To restart the game, press Game Reset.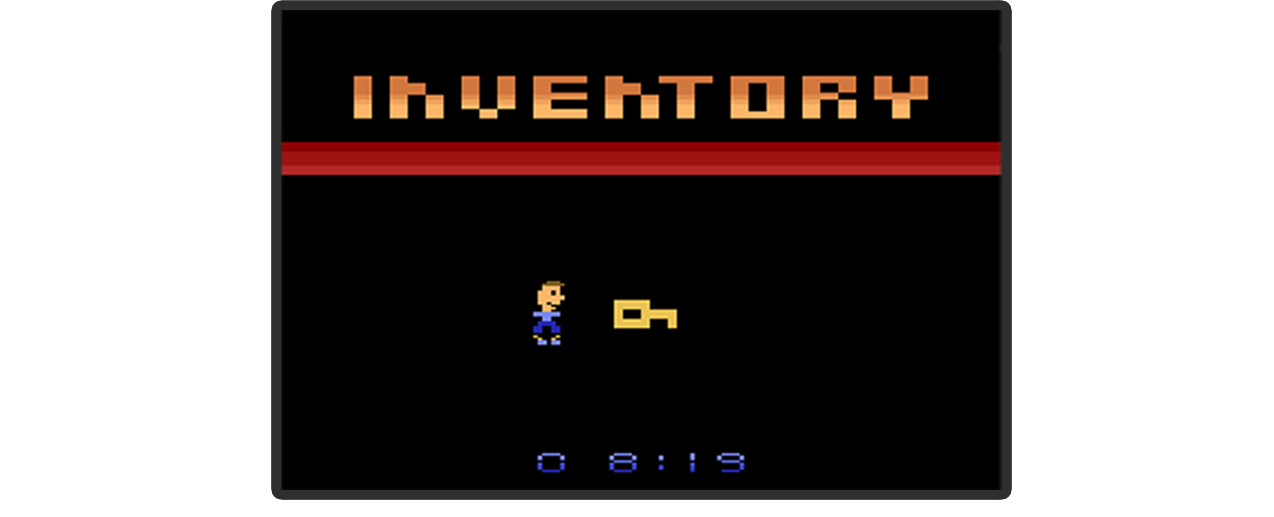 On the inventory screen, move the joystick lever up or down to select the object. Press the joystick button to confirm!
Tips
- Try to escape ten times in a row, with any character, to get a special message. But beware, after each escape, you will need to rush! The time to escape decreases!
- The game ends if you fail to escape within the time set on the screen.
Information
Console:

Atari 2600

Cartridge:

32KB

Number of Players:

1 player

Release:

december 2021

Designed and Programmed by:

Eduardo Vilarinho