Order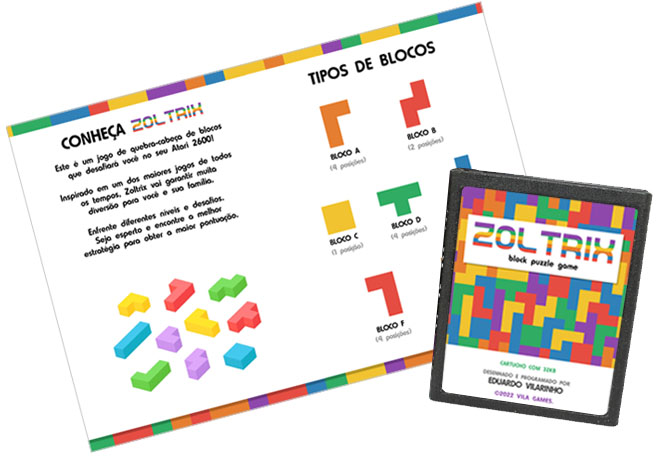 Collector´s edition includes: cartridge, printed user manual (in Portuguese and in English), collectible box (in Portuguese) and promotional poster.
The digital edition includes: ROM (.bin file) to run the game on Stella emulators (any system) and user manual (.pdf file). Deliveries, in this case, are made directly by email within 48 hours after payment confirmation.

collector´s edition
first release
sold out
collector´s edition
second release
sold out

digital edition
10 USD
Payments can be made with PayPal or Credit Card.




About the Game
This is a block puzzle game that will challenge you on your Atari 2600!
Inspired by one of the greatest games of all times, Zoltrix will guarantee a lot of fun for you and your family.
Face different levels and challenges. Be smart and find the best strategy to get the highest score.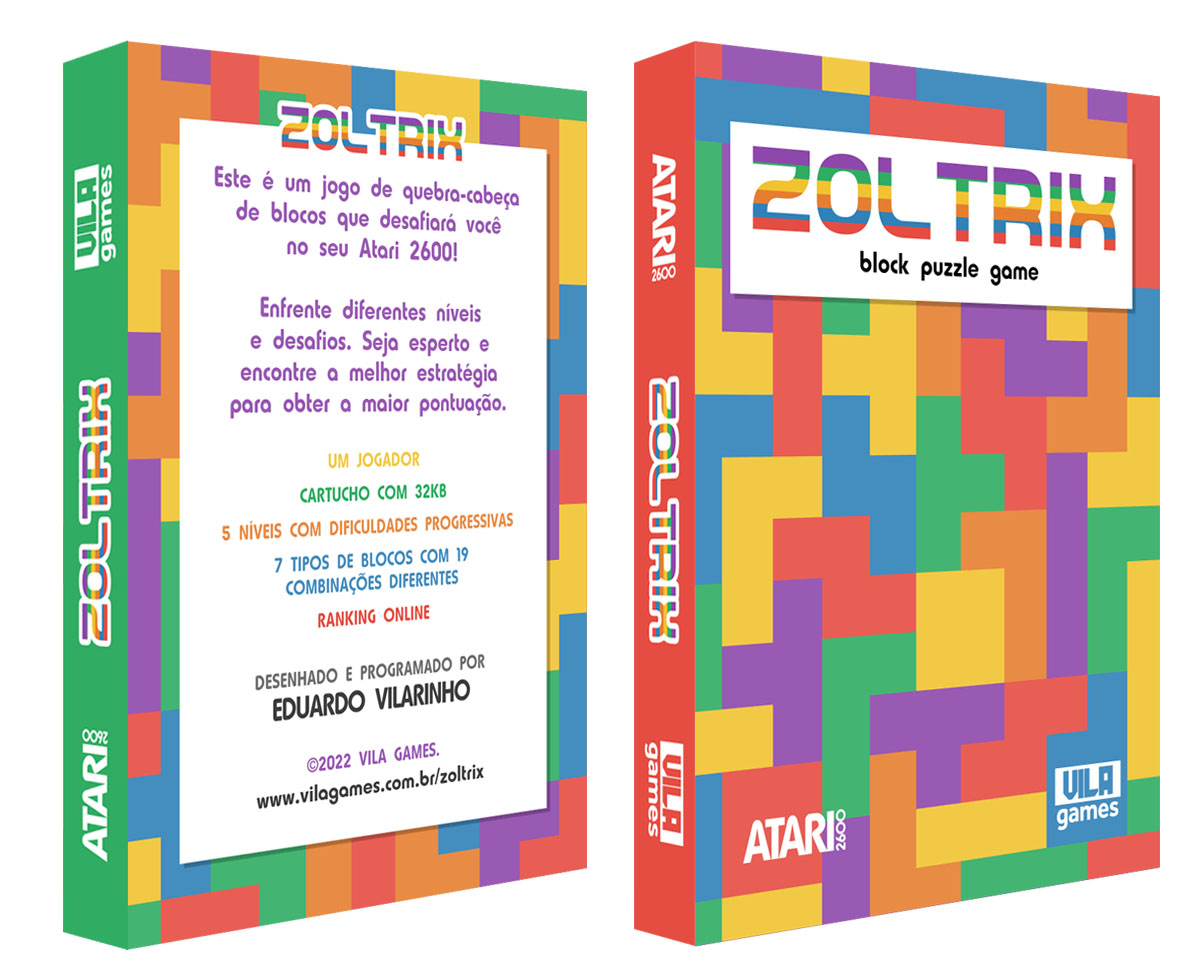 Blocks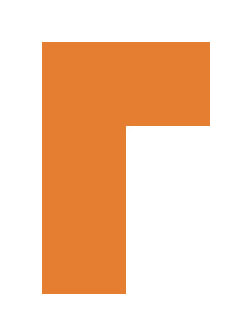 Block A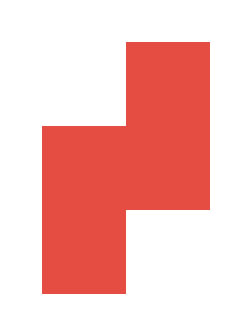 Block B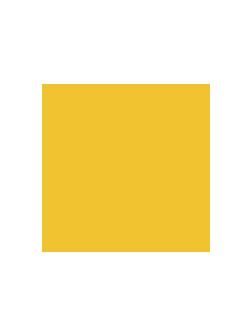 Block C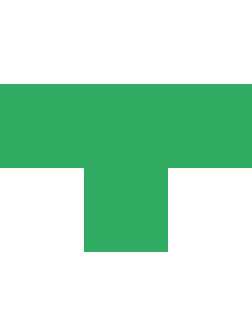 Block D

Block E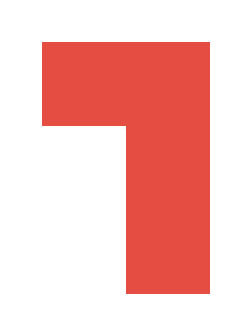 Block F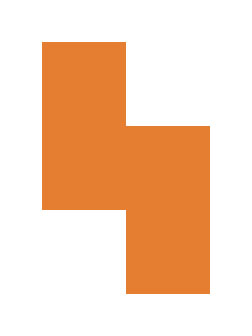 Block G
Levels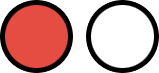 Level 1
Very slow speed.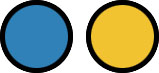 Level 2
500 points: Blocks speed is increased a little bit.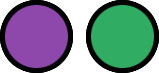 Level 3
2,000 points: Speed increases and blackout mode is activated: when the first block is placed, the stack disappears in the next round together with next block info. When the next block is placed, the stack reappears and the pattern repeats until the end of the level.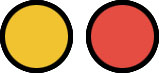 Level 4
4,000 points: A little more speed on this level.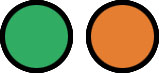 Level 5
7,000 points: Max speed is enabled and you no longer know what will be the next block.
Game Information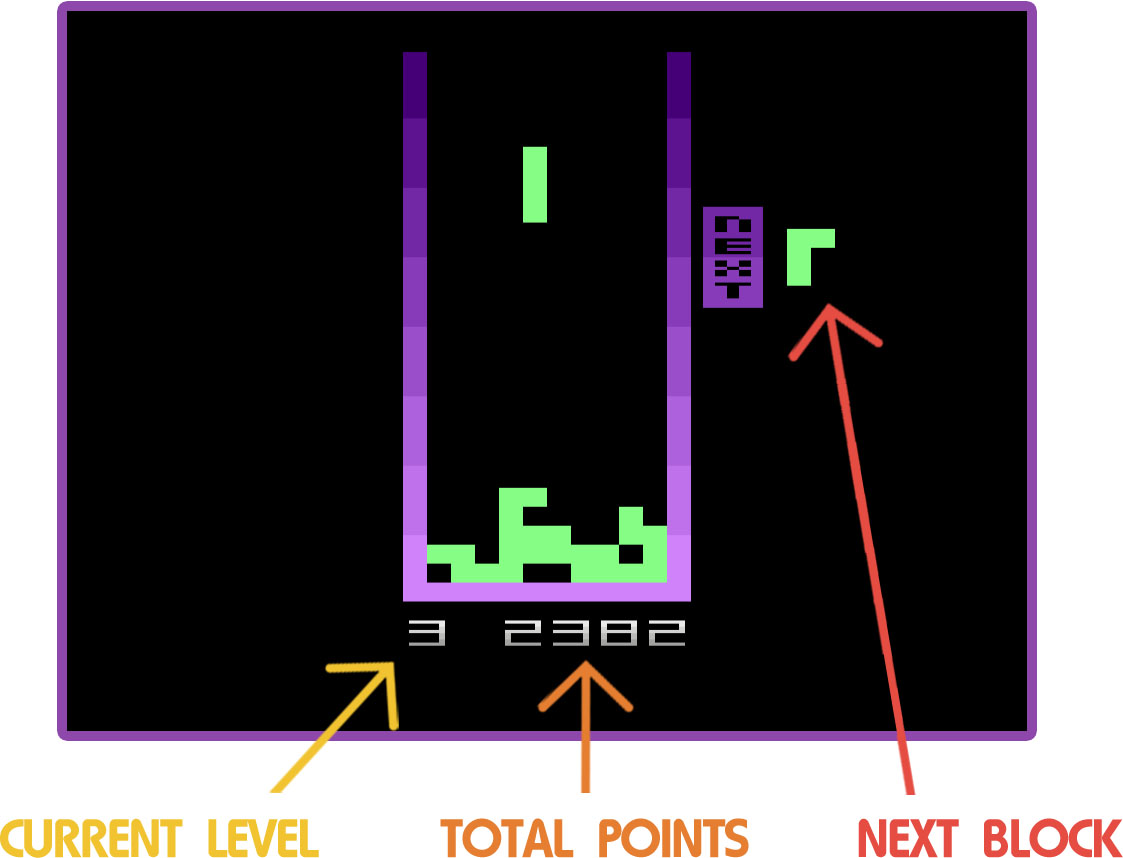 The game objective is to line up the blocks to form continuous horizontal lines.
Whenever one or more horizontal lines are formed, those line are eliminated and all remaining blocks fall down to take their place.
You get points by placing blocks in the stack and when you clear one or more lines.
The game ends if a block reaches the top first row!
Tips
- With each new level, the number of points obtained per piece and in eliminating lines decreases.
- Reach 9,999 points at level 5 and be a winner!
- Avoid leaving spaces between the blocks and try to position them in a way that allows the elimination of multiple lines at once.
Ranking
CLICK HERE to view the ranking with the highest scores.
Information
Console:

Atari 2600

Cartridge:

32KB

Number of Players:

1 player

Release:

september 2022

Designed and Programmed by:

Eduardo Vilarinho

Testers:

Bruno B. Sonsin
Patricia B. S. Vilarinho